Tsuruga Wakasanojo is selling special yukata material!!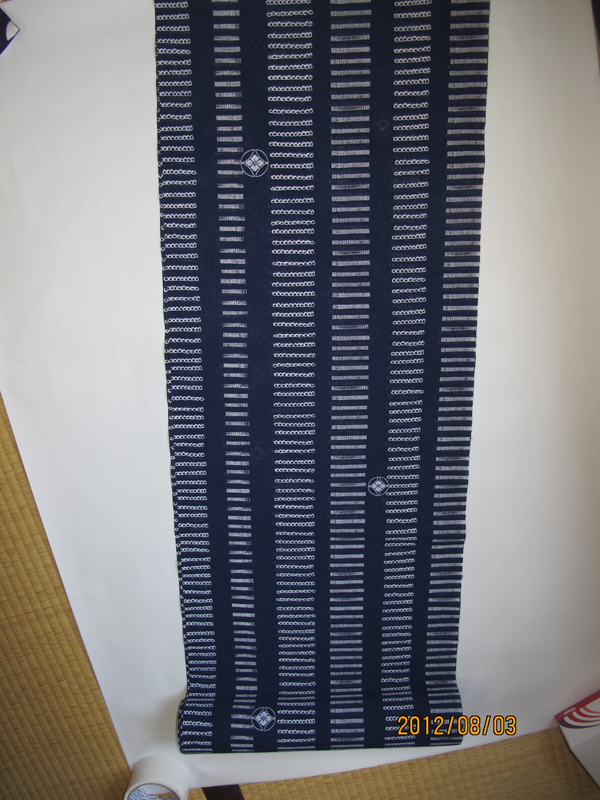 It is hot these days, isn't it!
The performances in Poland and Latvia were a big success. Later, I'll write about them for this blog.
This year, for the first time in a long time, I decided to design a new yukata pattern for my students.
The material is indigo in color. As you can see in the photo on this page, the pattern is unique, with a special feeling suitable for shinnai. Big advantages over typical yukata material are that it can be washed at your home in your washing machine, and it does not need ironing.
I really hope that you will take advantage of this opportunity to order this material for yourself.
On September 2, my students will be performing in this year's Yukata Kai. (You can see more about that elsewhere in this blog.) At that time, let's all wear new yukata!
Price of 1 bolt of cloth, including the delivery charge: 15,000 yen
We can give you the name of a shop that will make this material into a yukata, using your own measurements.
To order (in English is OK):
tsuruga11@nifty.com
jiro-changenki@i.softbank.jp Isejiro-san's cell phone)
tel/fax: 03-3260-1804
Tsuruga Wakasanojo