Preliminary Announcement – Special Concert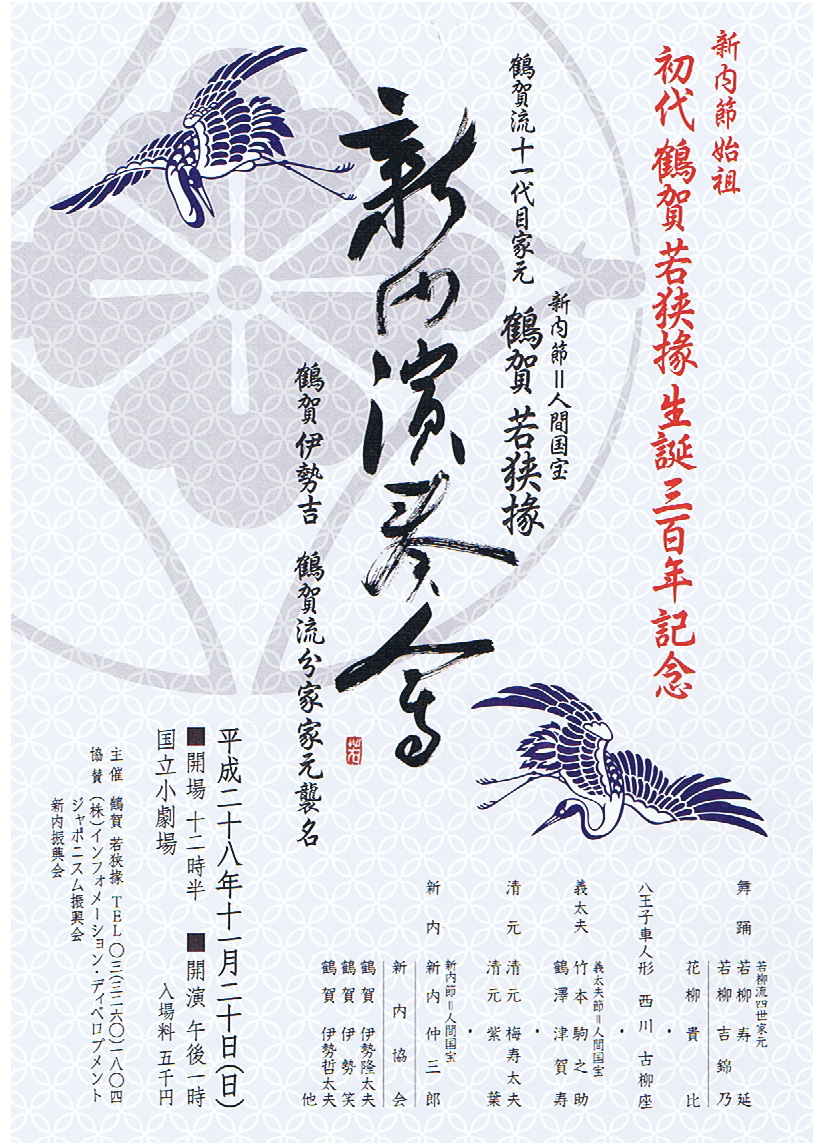 In honor of the 300th Anniversary of the Birth of Tsuruga Wakasanojo I and Ceremony in honor of Tsuruga Isekichi becoming iemoto of the Bunke branch of the Tsuruga school of shinnai
Date: Sunday, November 20, 2016
Time: Doors open 12:30 p.m.; performance starts 1 p.m.
Place: National Theatre
Tickets: 5,000 yen
Works to be performed include:
Sanbaso; works by Tsuruga Wakasanojo I, including Wakagi no Adanagusa (Rancho) and Akegarasu Yume Awayuki; works in the gidayu and kiyomoto genres
Performers:
The star-studded cast will include 2 Living National Treasures in addition to Tsuruga Wakasanojo XI: shinnai shamisen player Shinnai Nakasaburo and gidayu artist Takemoto Komanosuke. Other performers will include traditional Japanese dancers and the puppeteers of the Hachioji Kuruma Ningyo troupe.
More information about this event will be posted here when available.
Please check this page regularly.